---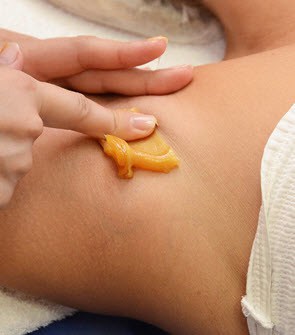 What is sugaring? Does sugaring hair removal work?
---
Sugaring is an alternative method of hair removal; similar to waxing but the technique involves using a traditional method of applying warm sugar paste by hand, spreading it onto the skin and flicking off taking the hair with it.
Sugaring was originally developed in North Africa and Asia, and has been used there for centuries. The Zahra organisation was established by one individual in the South of England in 1983. Now there are over 1000 qualified Zahra practitioners throughout the country.
A less harsh & more long lasting alternative to waxing
---
Sugaring removes hair from the root leaving the skin smooth and hair free for up to 6 weeks, depending on the individual client. With regular treatment, over a period of time, the hair growth will decrease and become finer and sparser.
Sugaring is less harsh than waxing, as the paste only adheres to the hair rather than onto the skin. It can be used on all areas of the body including the face. The paste is basically made with sugar, water and lemon.
All skincare products used are natural and contain no added chemicals.
I am a fully qualified Zahra sugaring practitioner.
---
My Name is Olive, I am a fully qualified Zahra sugaring practitioner, and have been sugaring for over 15 years. I have a private practice, and give my clients a friendly and personal service.
Many of my clients have been with me for years, so i must be doing something right! They also much prefer the results sugaring gives them as opposed the more common, but harsher practice of waxing, or shaving.
I also offer non surgical face lift treatments...
---
I also offer non surgical face lifts, using 'The Ultimate Facial Toning System'. Treatments usually consist of a course of ten treatments over a four or five week period.
If you are not sure about anything, or want to discuss anything about sugaring or facial toning, before booking an appointment, please do call me. I will be happy to have a chat with you..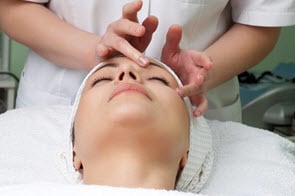 | | |
| --- | --- |
| Face (top lip, Chin, Cheeks, Neck) | From £4.00 |
| Eyebrows | £4.00 |
| Arms | £12.00 |
| Under Arms | £7.00 |
| Bikini | From £10.00 |
| Full Leg | £20.00 |
| Half leg | £14.00 |
| ¾ leg (Half leg and part of thigh) | £15.00 |
| Full Leg and Bikini | £26.00 |
| Full Leg Bikini and Underarm | £30.00 |
| Half leg Bikini and Underarm | £24.00 |
| Half leg and Bikini | £20.00 |
| Half leg and Underarm | £18.00 |
Sugaring Hair Removal & Ultimate Facial Toning
---
6 Cambridge Close
Stockton Heath
Warrington
Cheshire, WA46SF
---
telephone: 07761 153083
e-mail: [email protected]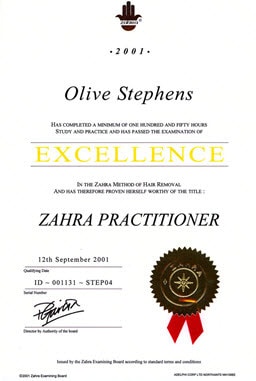 Feel free to use the contact form below to send me a quick message!
---